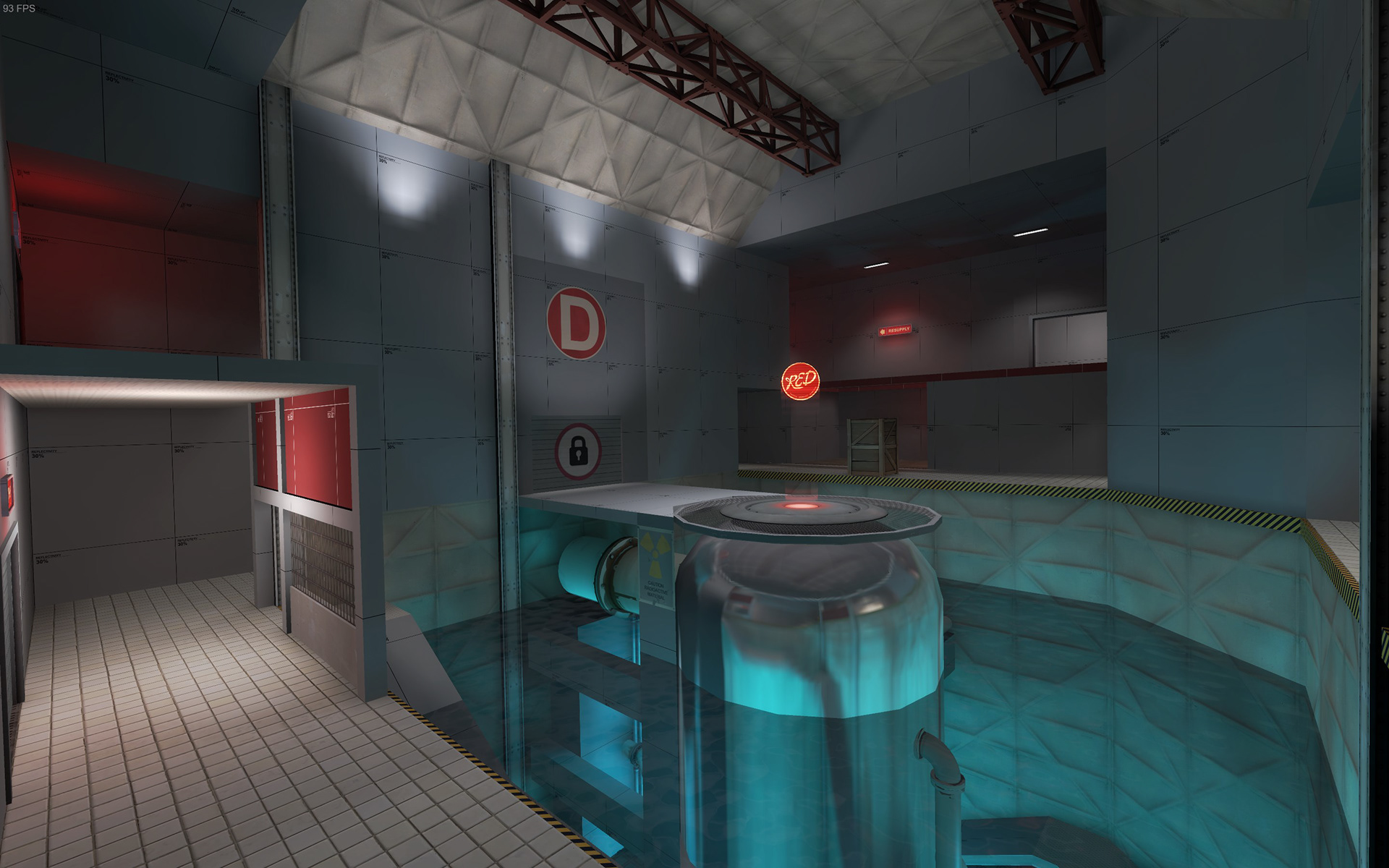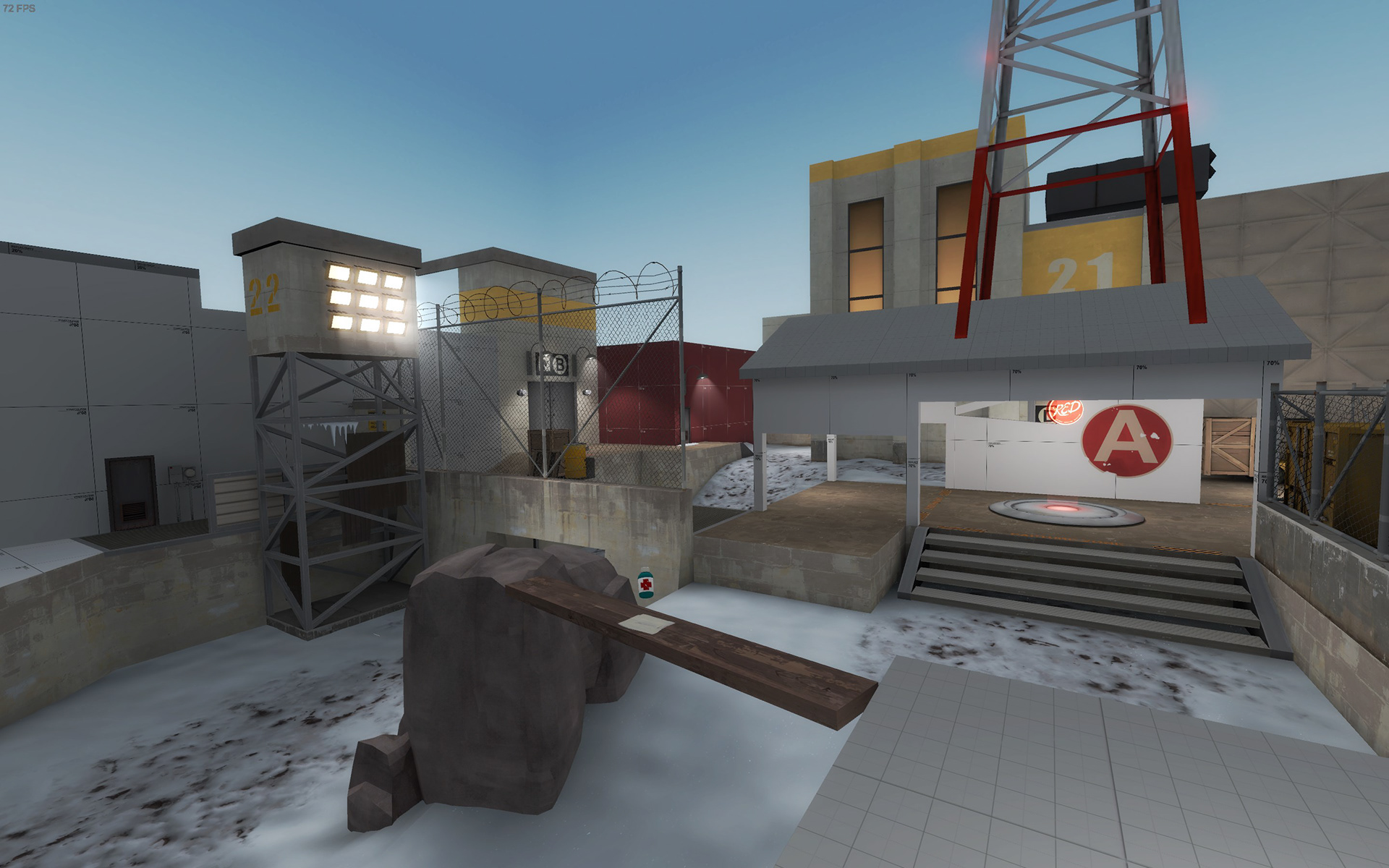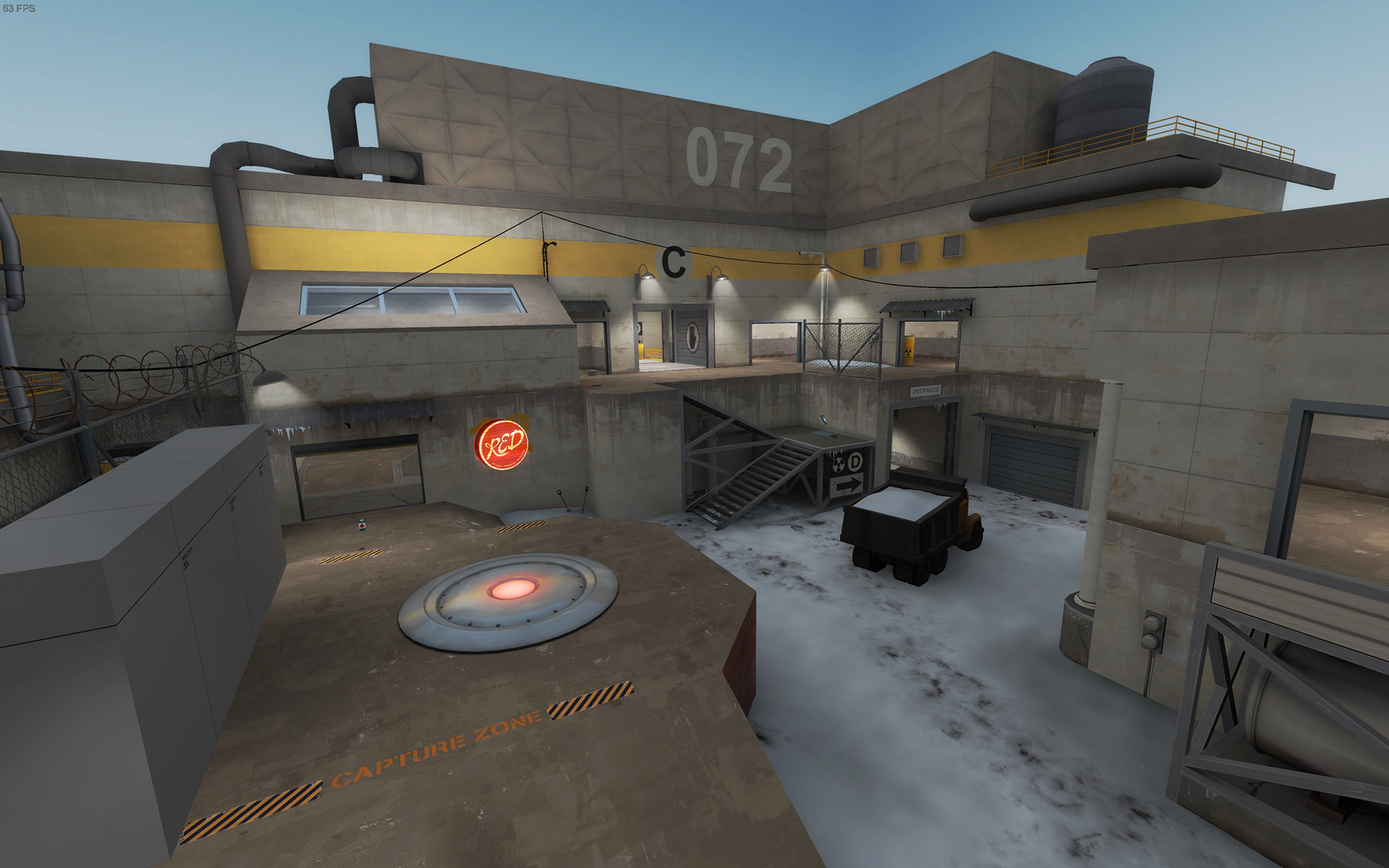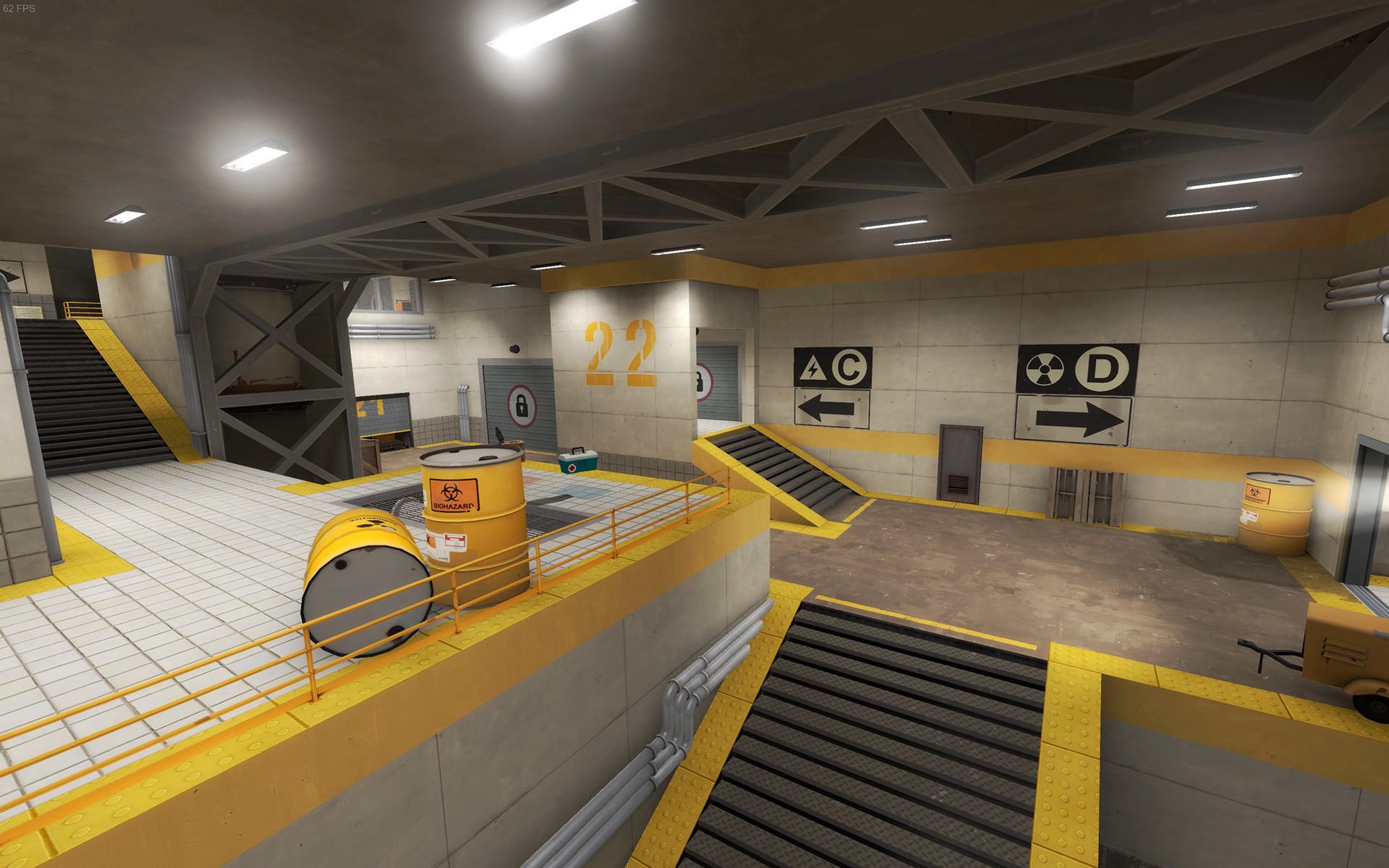 Date: September 2015-Present
Tools: Hammer World Editor, Source Engine, Photoshop
Started in September 2015 and still in development as of 2019, Reactor is my longest running level design project for

Team Fortress 2. Created as my entry for the TF2maps.net  Dynamic CP Contest, it is a collaboration between myself and a user known as Corvatile. The gameplay and layout is handled by myself, while Corvatile has handled the visual design of the map. It placed 5th at the end of the contest in February 2016, and has been receiving yearly updates and revisions since.
Reactor is a Steel-style Attack/Defense map with four points control points. This means that the attacking team only has to capture the final point to win, but other control points may be captured to give attackers more time and advantages to help them cap

ture the final point.

Point A closes the defender's door to A. Point B opens the path to C, moves the defender's spawn back, and opens a bridge to D. Point C locks Red's access to the battlements on point D and extends more bridges to D. Point D causes the attackers to win the game.
Because this project has been in the works for so long, major sections of the map have been reworked, rebuilt, and removed as the map has developed. Below you can see some of the changes to the first control point over the years.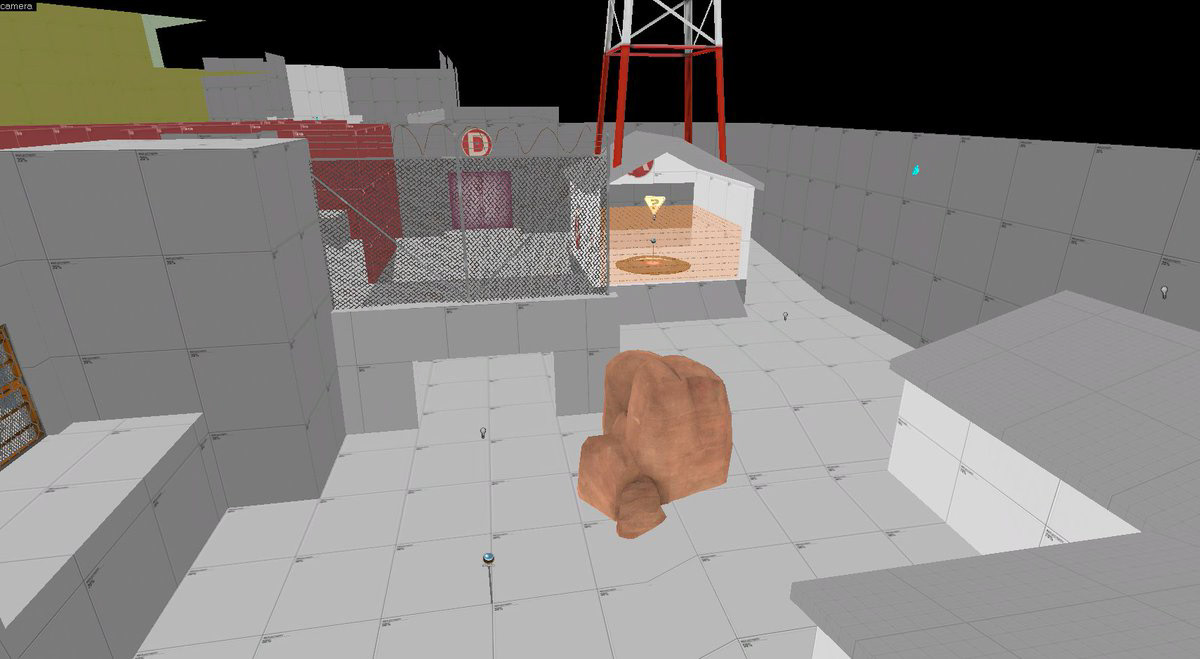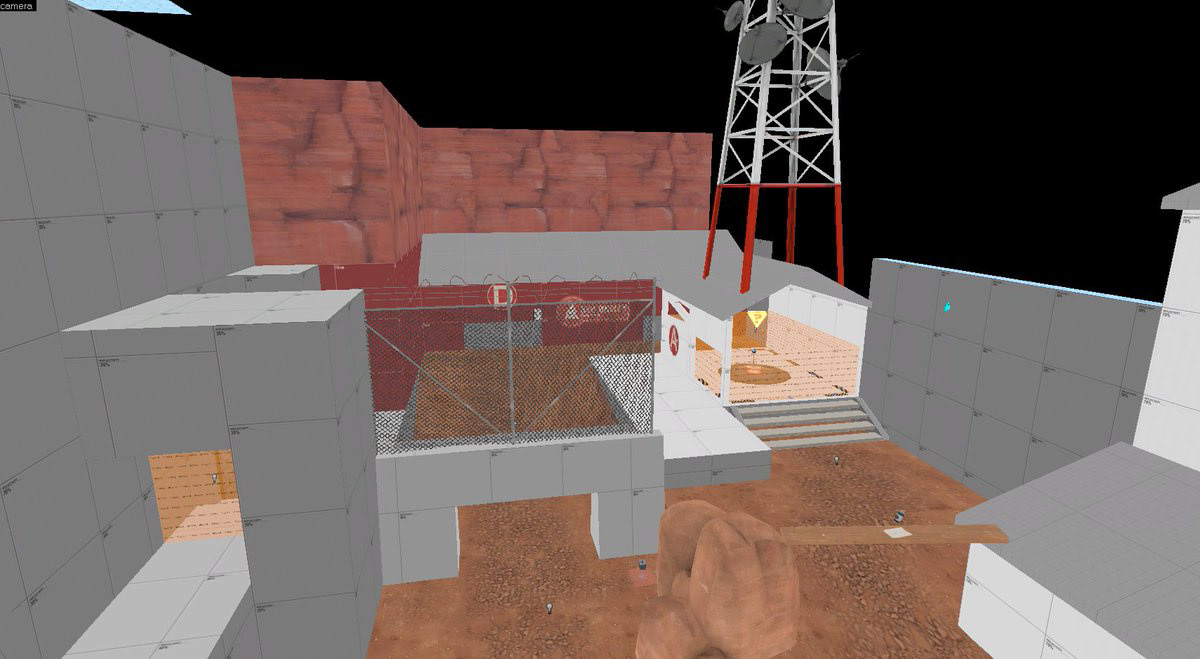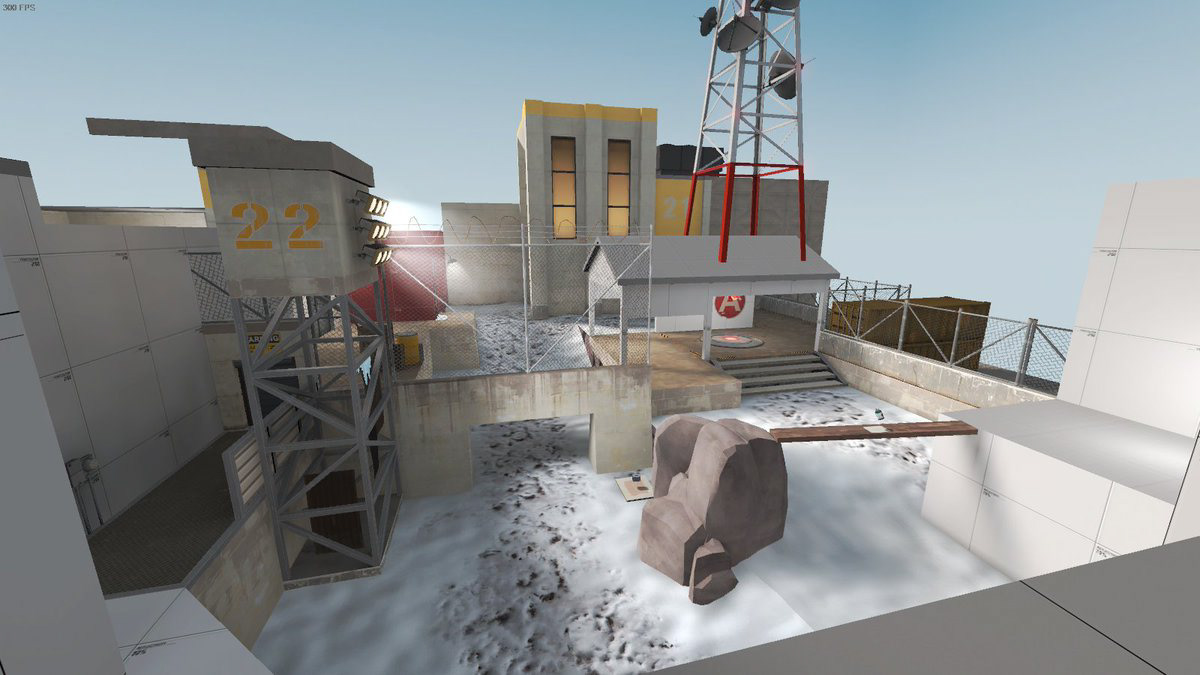 Reactor also has several custom assets that have been created for it. It features custom explosion particles, a custom-made dynamic chalk board map, and custom HUD icons.
Below are the level overviews of a4, a11, and the current version of the map. Player flow was of particular interest to me, and much of the changes over the years have been to try and make the geometry of the spaces naturally lead players to where they need to be. As the map is somewhat non-linear, this has proven to be a challenging task, though it is getting close to where I would like it to be.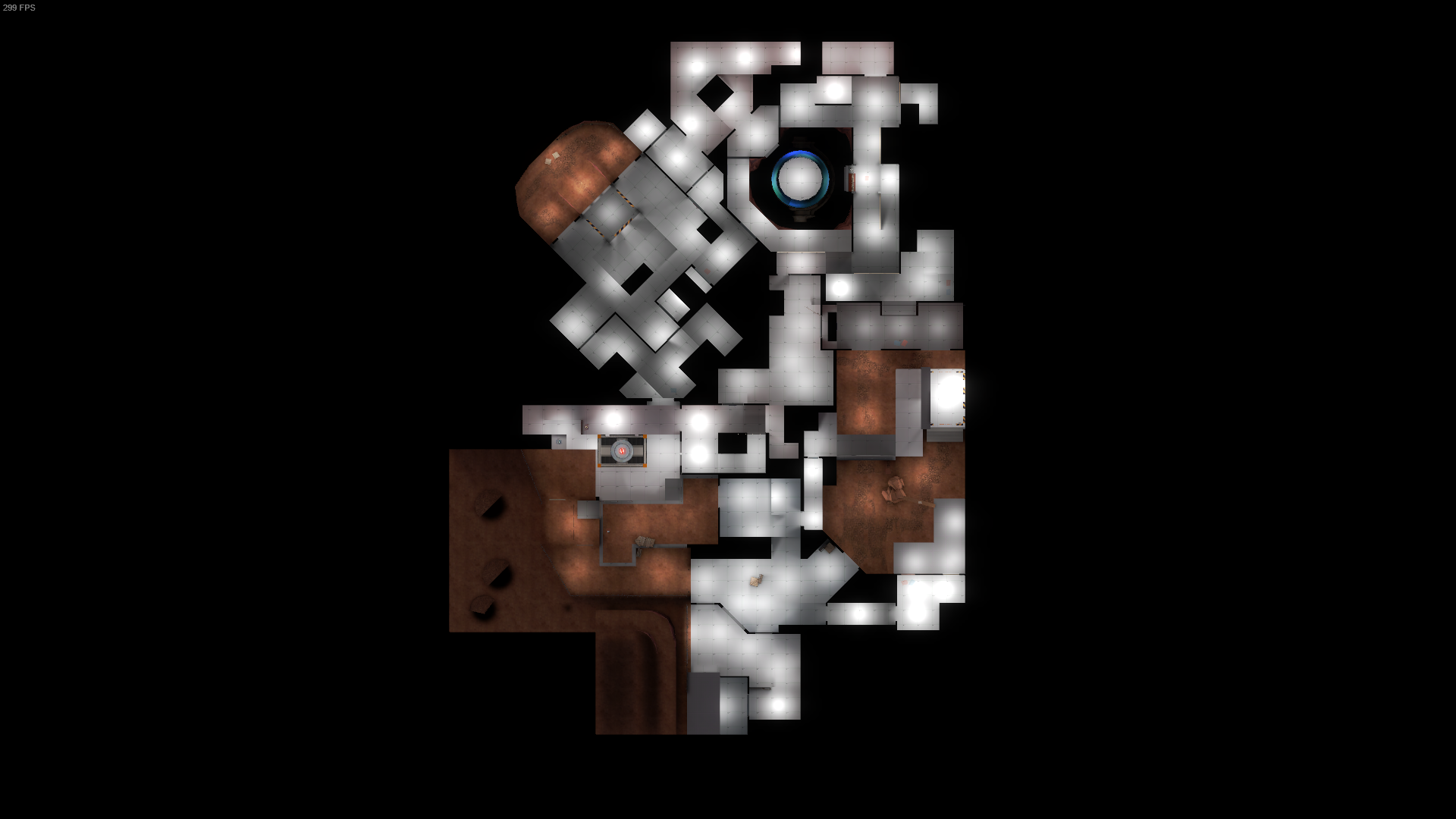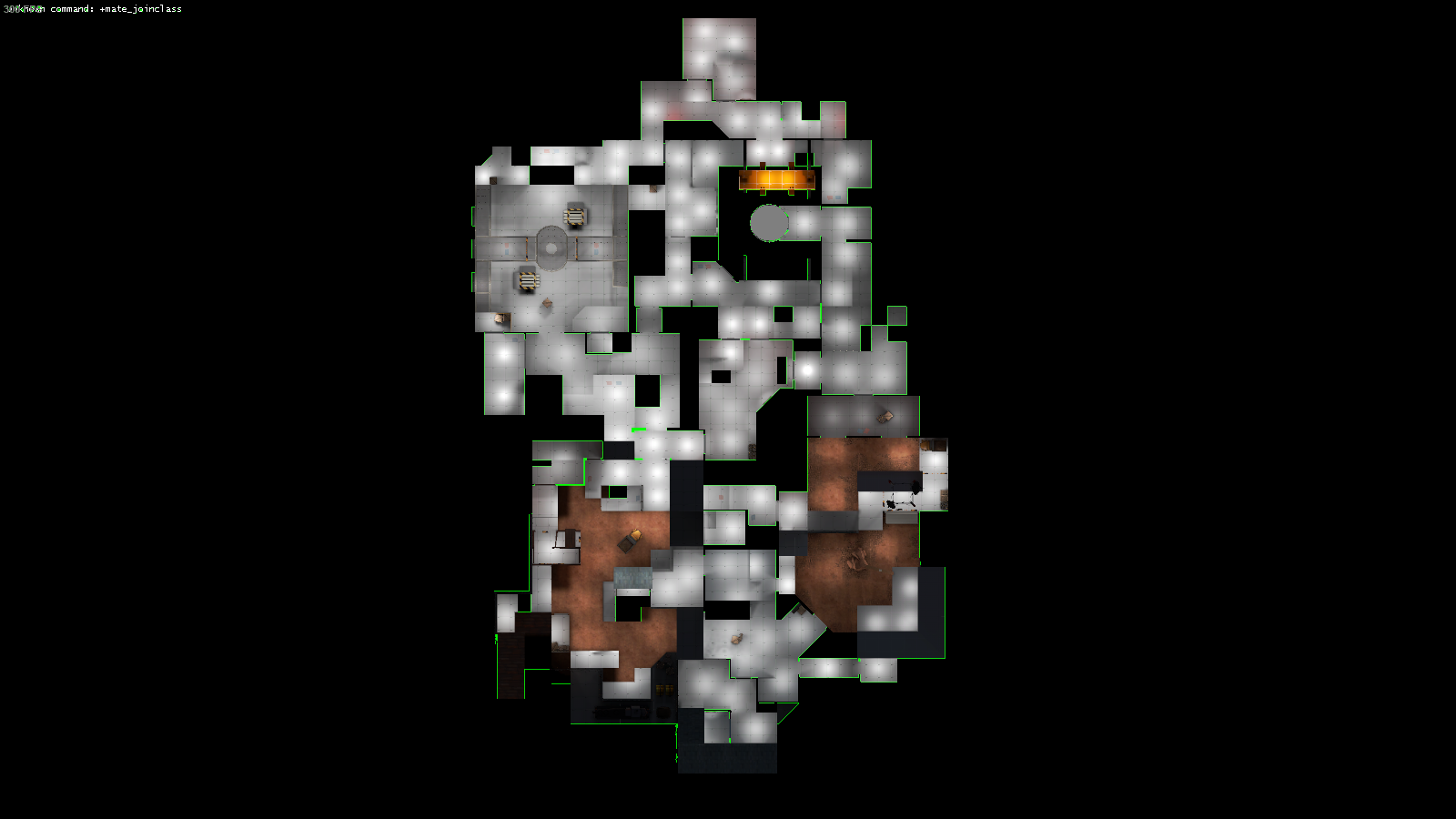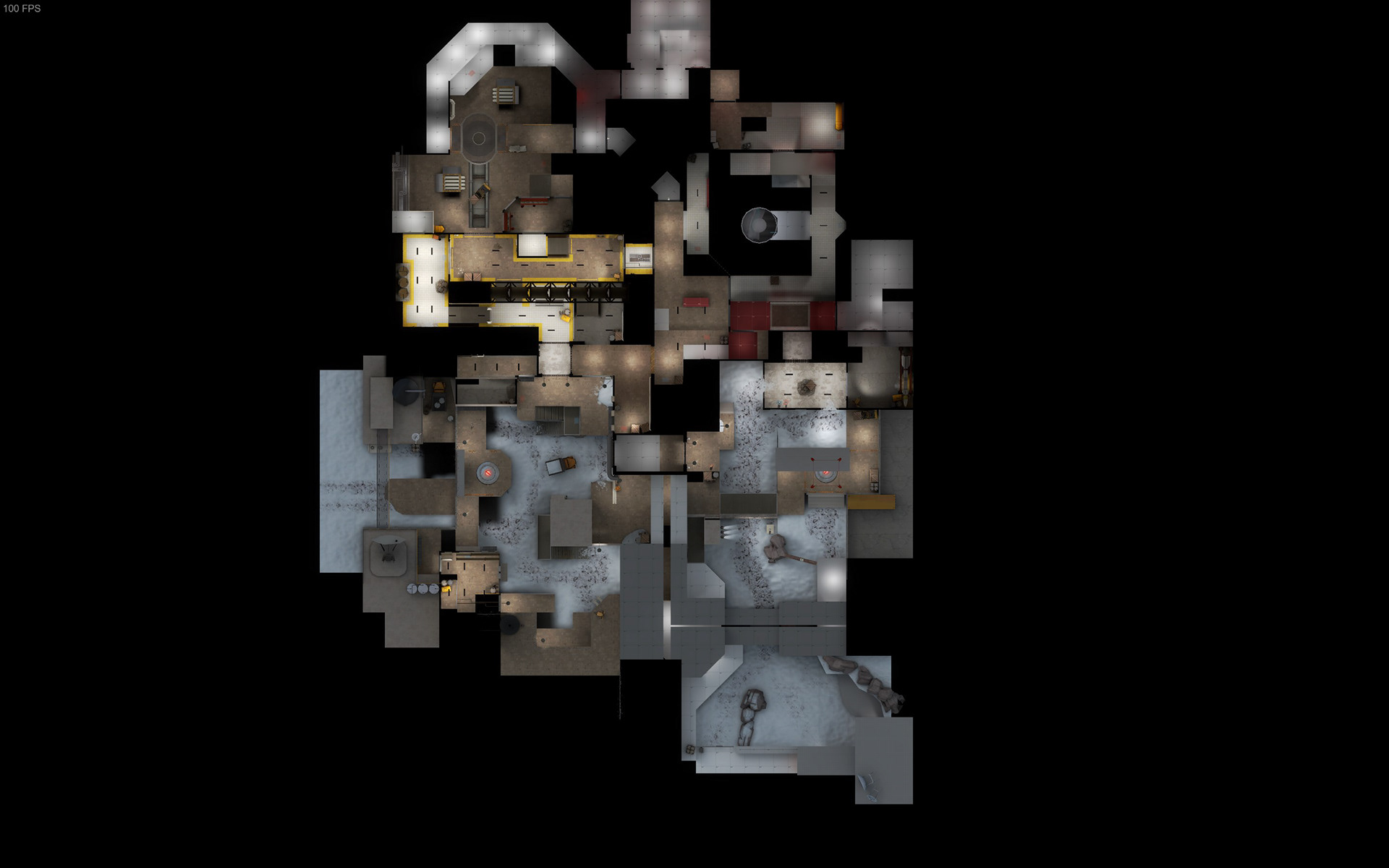 If you are curious as to how the map developed over time, you can find the full changelog from 2015 to the present by clicking the button above.