Date: September 2019 - July 2020
Ro

les: Game Designer, Level Designer, Narrative Designer, Environment Artist
Tools: Unity, Jira, Google Sheets, Lucidchart, Procreate
Nowhere New is a Sci-Fi detective game about memory and identity. Players take control of novice engineer Nova Collins, who crash lands on a mysterious planet where everyone is slowly losing their memories, and mysterious events are occurring. Information is represented by limited-use "ideas," and they way the story plays out changes depending on when and where players choose to use them, creating a somewhat non-linear story that is still presenting it as a single linear narrative to the player.
During a playtest about two months into development on a very different prototype, I realized that the game was not going to be interesting, so I spent a week designing and pitching the current Idea system to fit within the themes of the story and to reuse as much of the existing code as possible. We spent a week prototyping this new system, and after testing the rest of the team agreed was a much better direction for our game.
Working closely with our writer and artist, I designed, did concept art for, and built all of the levels in the game. I also worked with our programmers on the design of our tools so I could efficiently build out content for the game. I also worked closely with our UI designer on creating the interfaces for conversations and Ideas, as it is the central mechanic of the game.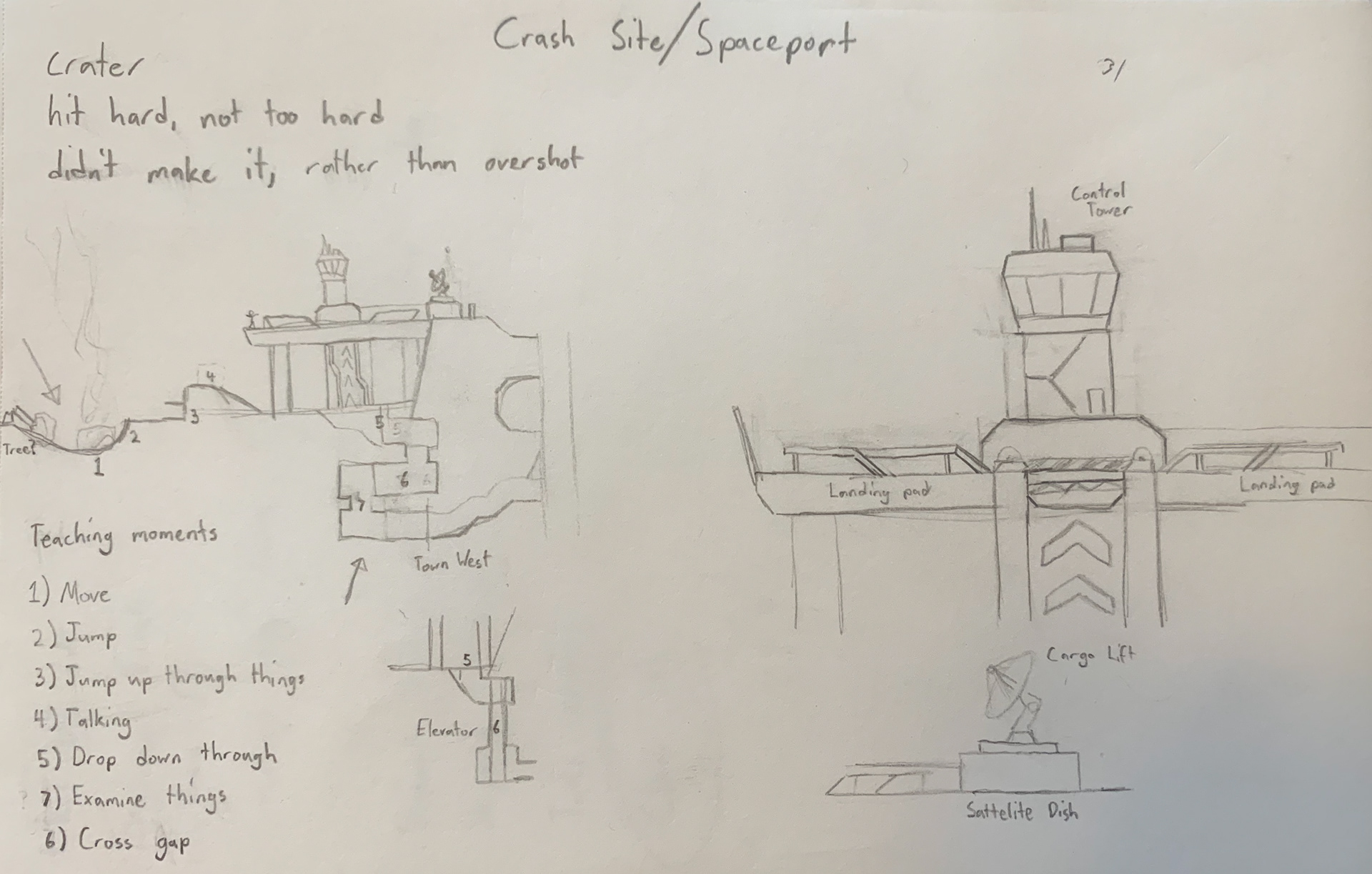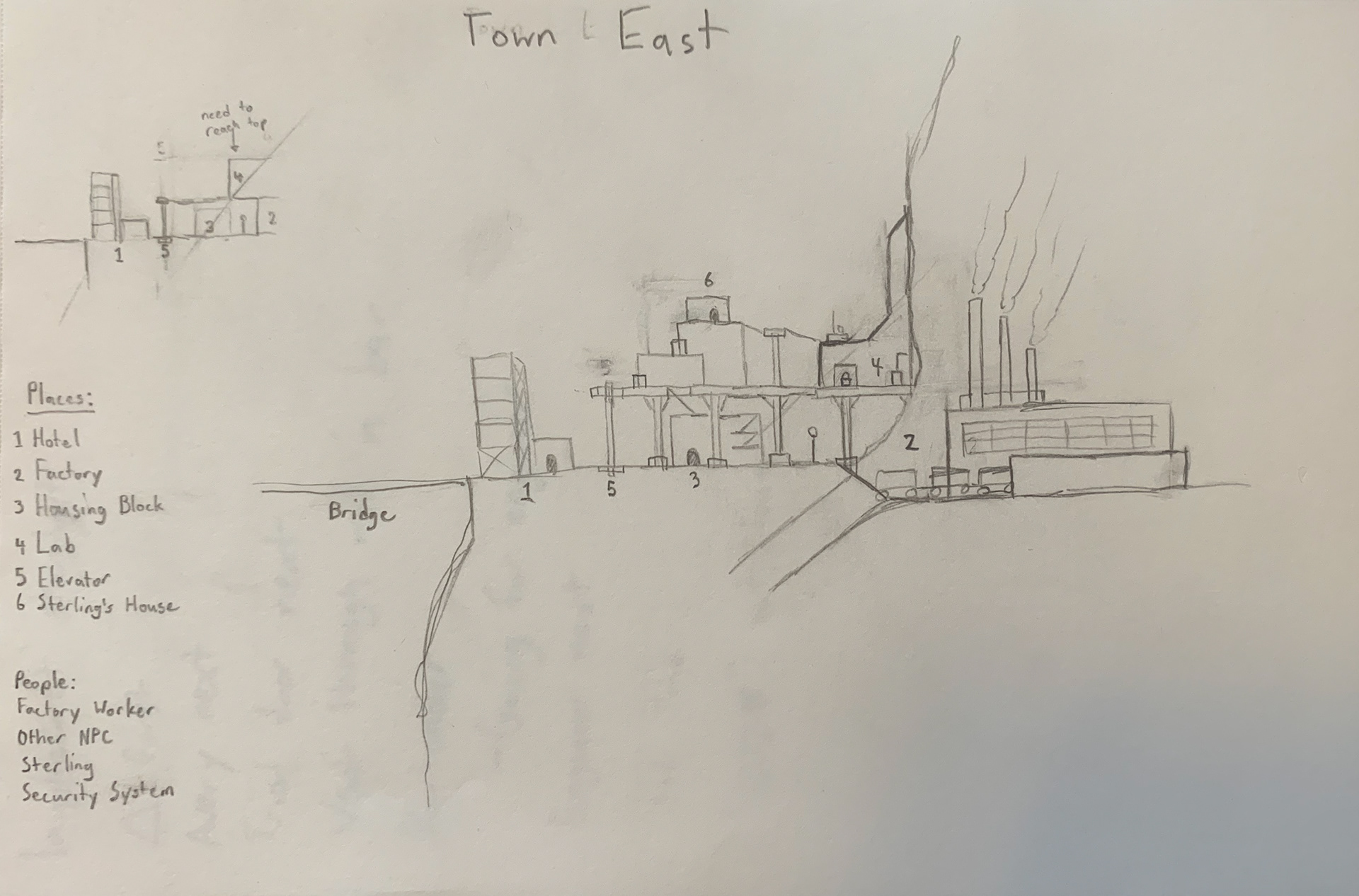 Given only a rough outline of the story from our writer, I also took on the role of the main narrative designer for the game and spent around two months working out the plot and all gameplay events. Much of this time was spent charting out every conversation in the game, and how the Idea mechanics interacted with them, and how to use our mechanics to reinforced the plot. We decided very early on that players should not be able to die or get stuck, so I had to face many challenges to make sure that players always had a clear way to progress.
Nowhere New released on Steam and Itch.io in July 2020.